Art Commissions
Grab your ideas and make it real!
Art Commissions closed (temporarily).
C. has reserved this slot. Commission completed!

100%

100%

S. has reserved this slot. Work in progress!

10%

10%

G. has reserved this slot.

1%

1%

A. has reserved this slot.

1%

1%

This may be your slot!

1%

1%
Do you wish to know when Commissions will be open again? Fill the form below and I'll contact you once I'll be available (so you can be the first to reserve a slot).
Personal Art Commissions: what will you get?
A digital artwork custom-made just for you! You can gift it to a friend, hang it on your office wall, print it as a mousepad and so on.
You will be involved in the creation of the final piece through reviews of the different stages of the work.
You will receive both a full resolution file and a web-friendly version. What's more, I can provide a sped up video of the lineart/coloring process (for full body character commissions and Illustrations only). As for printing, I may be able to provide some insights depending on where you live.
Please remember that Personal Art Commissions are not meant for commercial purposes (further info on my Terms of Service). If you wish to commission me some artwork for commercial use, you may write me at [email protected]. I'll be happy to hear from you, discuss ideas together and answer your questions!
Dos and don'ts
Of course these are just guidelines, but they should give you a general idea of what I can draw for you in your art commission.
I love drawing: sci-fi and fantasy art commissions, your original characters commissions, folklore, action scenes, etc.
I don't draw: horror, splatter, cruelty or extreme violence, satire, NSFW, furry, racism or other offensive/inappropriate content, very realistic style.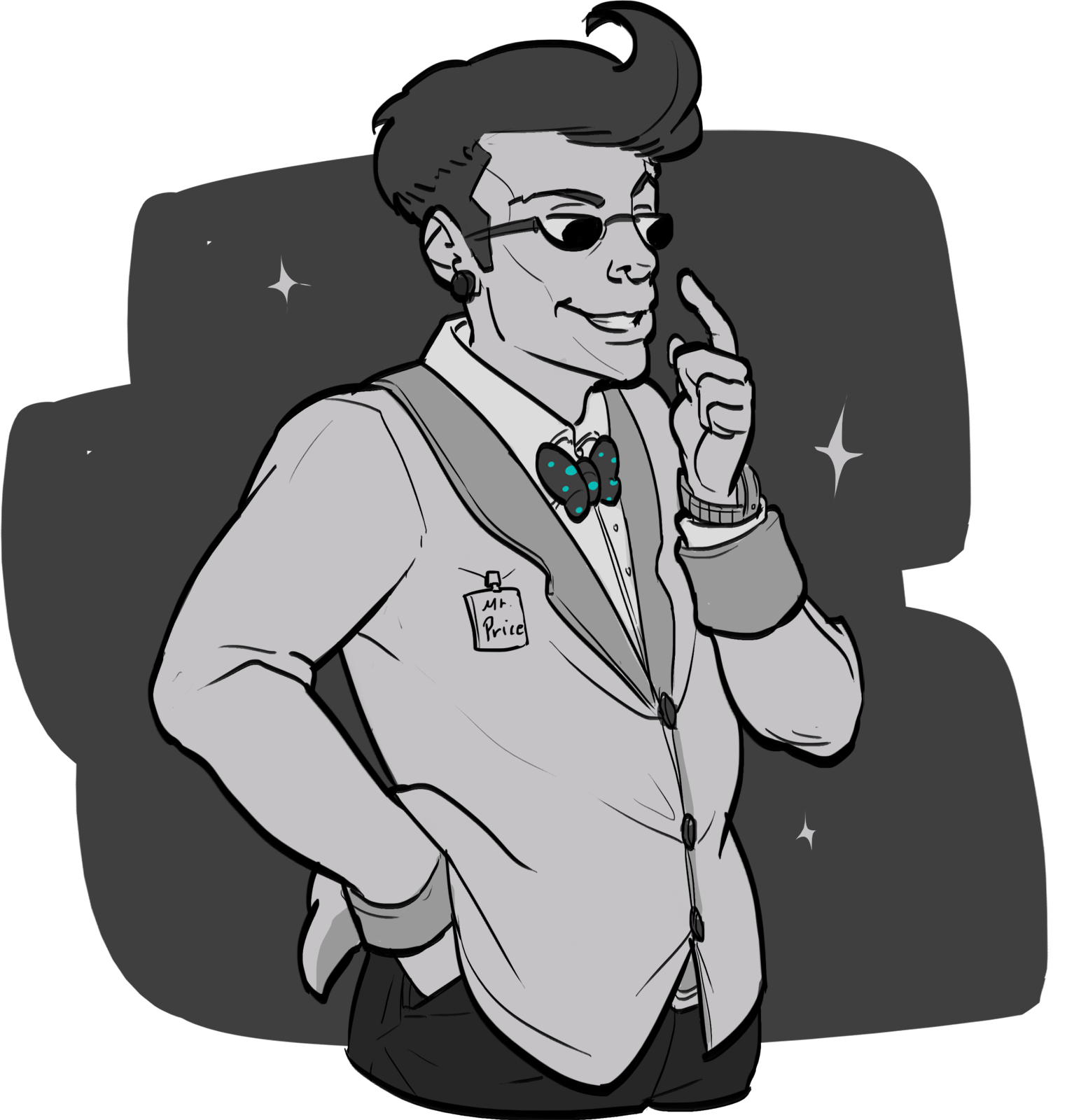 Art Commission prices
So, here's Mr. Price.
He may look all fancy, but under that bold smile lies a lot of time, effort, taxes, materials costs and years of practice. Art Commission Prices may vary depending on:
Subject and background complexity.
Level of detail and rendering.
Number of characters.
Your references' quality.
Urgency.
Complicated mecha and creatures.
Therefore all prices listed below are an average estimate. 
I'll accept payment via Paypal in €uro.
Now, let's get started!
Now that you sent me your request, what will happen?
I'll send you a confirmation of your order. If, for whatever reason, I won't accept your request, I'll let you know right away. In my answer I may ask you further information on the subject of your Art Commission and references (photos or drawings). Then I'll propose you a final price.
Once you've agreed to the set price, you'll have to send me the payment (100% upfront or split, see Terms of Service n.2). I'll notify you when I've received it and then I'll start working on your Art Commission 😀
As I mentioned before, you'll be involved in the process, so I can make sure you're happy with how the artwork is going. Usually the first review involves sketch/thumbnails, the second the lineart/black and white drawing, the third colors.
Here you can slide through my usual process. You can find more examples on my ArtStation and Deviantart galleries : )
Well, that's all, I'm looking forward to work with you on your drawing commissions!